Increasing energy literacy, reducing energy demand, working for equality
Our practical energy workshops are open to anyone. Through building DIY solar panels, creating off-grid energy systems and allowing people hands-on access to the energy technologies of the future we inspire engagement in the issues and challenges that will shape the world to come.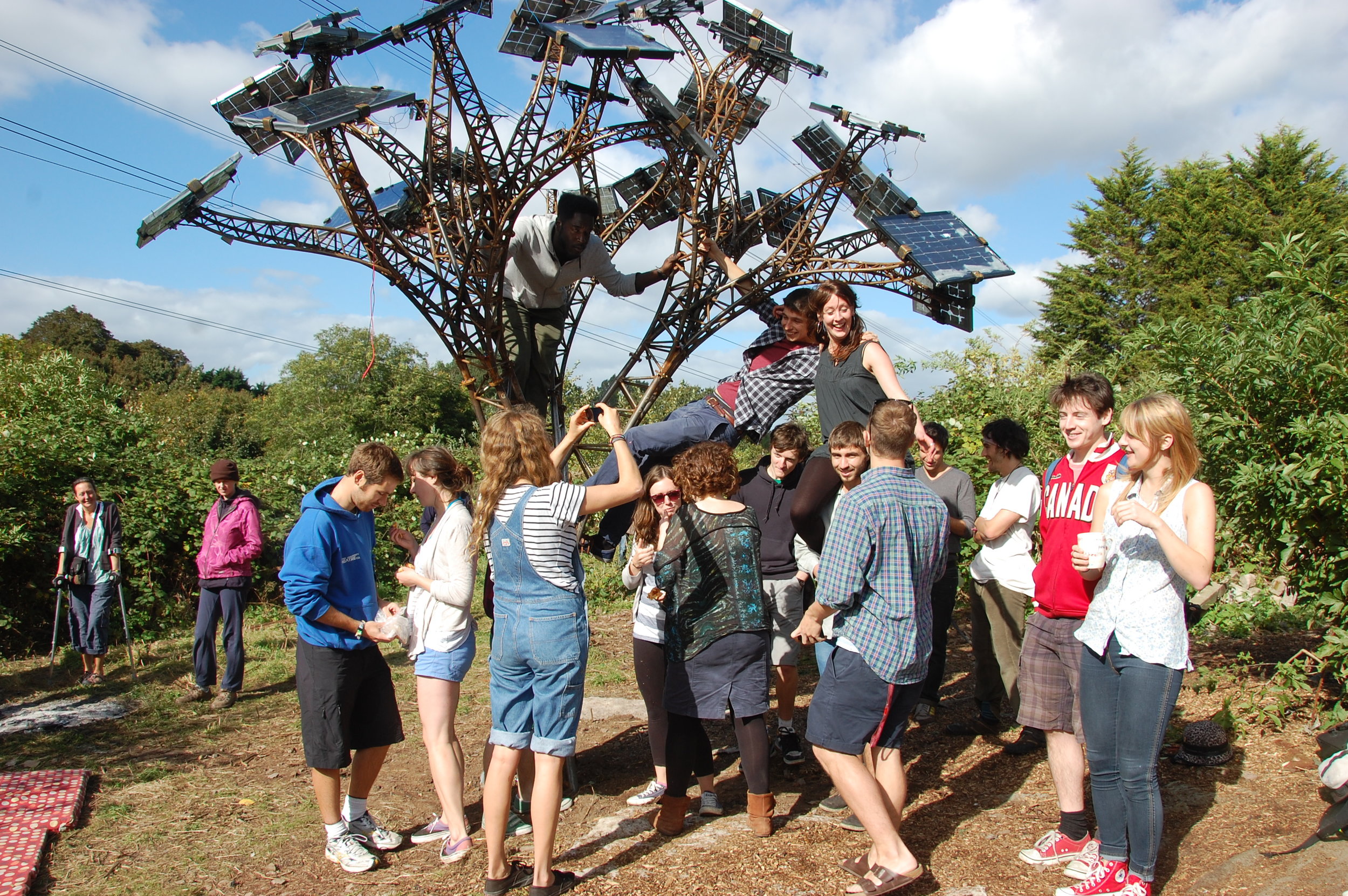 We create creative and unusual projects to catalyse public engagement in the shift to a low-carbon world. Our energy trees combine public art and DIY renewables to provide inspiration, alongside free public phone charging and Wifi.
We share knowledge and skills for people to take energy into their own hands. Our free online resources guide you through building DIY solar panels, designing basic off-grid energy systems - and teaching others to do the same